Product Description
Potato protein nutrition value is high, its quality is equivalent to egg protein, easy to digest, absorption, better than other crops protein. Potatoes can be eaten as vegetables or as staple food. Eat 0.25 kg per day of fresh potato, can produce the quantity of heat of 100 kilocalorie, and after eating good fullness, so very hungry, no abnormal taste plus potatoes, so it can be used as a staple food. Potatoes also have the highest vitamin content of any food crop, twice as much as carrots, three times as much as cabbage, four times as much as tomatoes, and four times as much as apples. By the way, we also supply Fresh Garlic,Fresh Ginger,Air dried Ginger, Fresh carrot, fresh onion, peeled onion, fresh chestnut, sweet corn, fresh taro, fresh potato, fresh red grape, fresh baby mandarin, fresh pomelo, fresh ya pear, chaotian chili, paprika powder, fresh apple.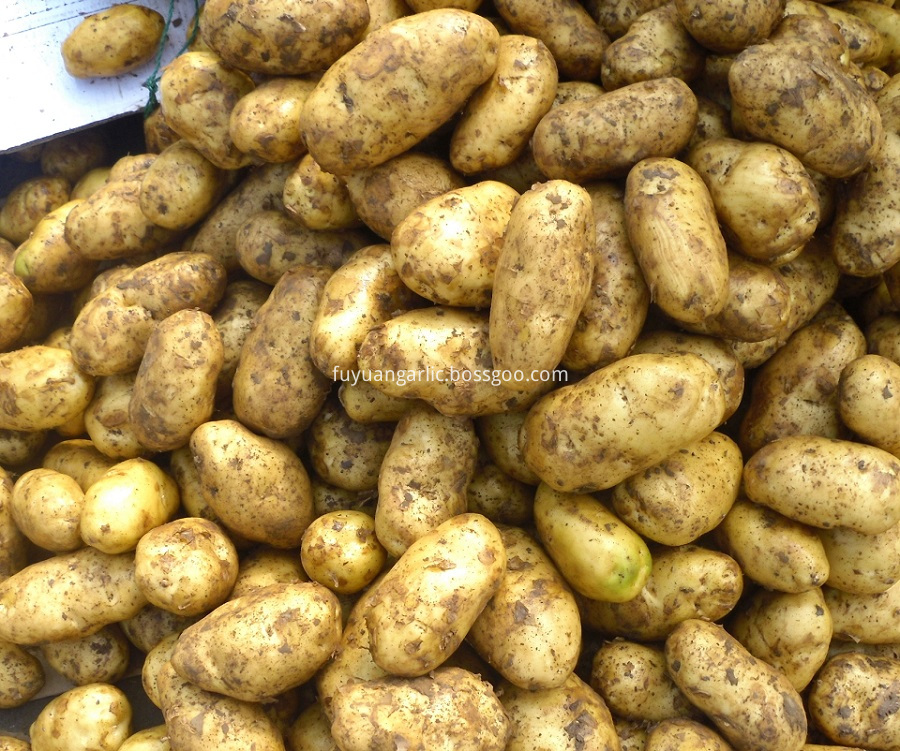 Name of products: Fresh Holland potato
Origin place: Tengzhou & Jiaozhou ,Shandong province
Size: 60-100g,60-150g,100-150,100-200g,200-250g,250g and up
Package: 3.5/5/8/10/20kg/mesh bag,10kg/carton
or according to customers requirements
Port of Loading: Qingdao port,China
MOQ: 28tons/40rh container
Fresh supply time: May to September
Available time: all the year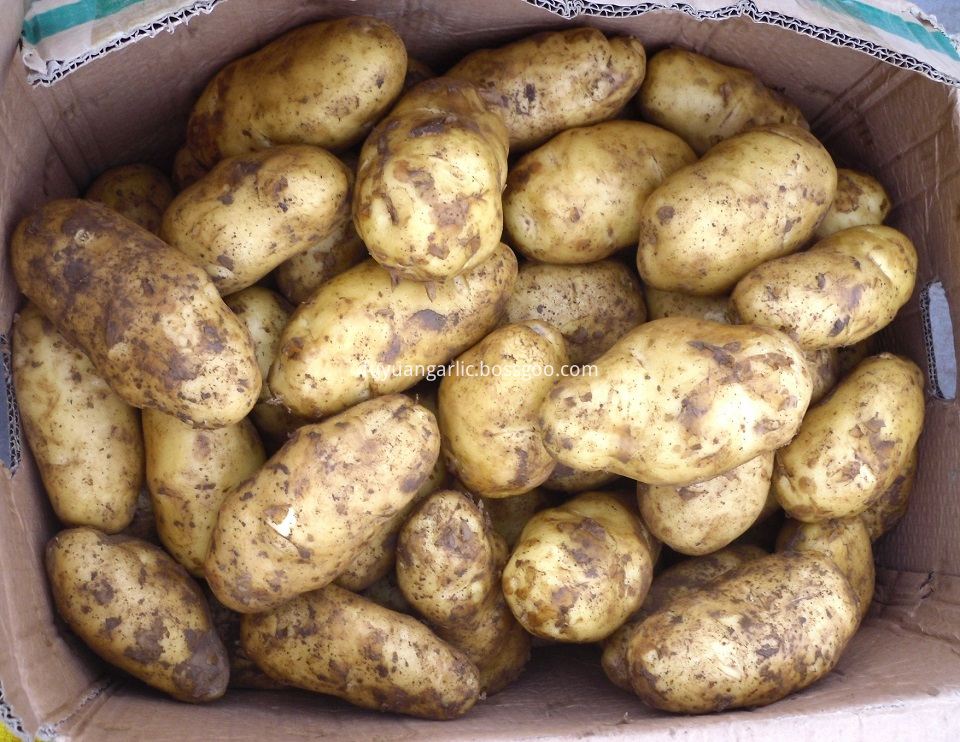 If you are interested in potatoes, please do not hesitate to contact me.